Featured Movies
June Monthly Movies
Back to the Future
1hr 52 min | PG
Saturday June 3  |  1:00pm
Tickets:  $5
Wakanda Forever     
2hr 41 min | PG-13
Saturday June 3  |  7:00pm
Tickets:  $5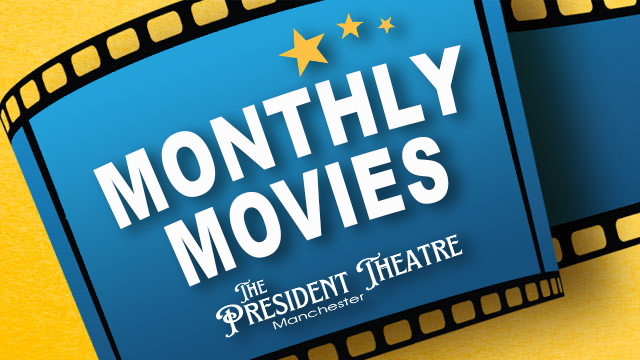 Featured Events
June Concert Events
GlowBand Eagles Experience
The best Eagles Tribute Band
Sponsored by Ranger Propane
Saturday June 17  |  7:00pm
Tickets:  $15       Available Soon
All Showtimes
See an Event or Movie
Come experience how live performances and theatrical Movies are unlike anything on TV.
Back to the Future
Action, Time travel • April 1, 1pm
$5
Glowband Eagles Experience
Sponsored by Ranger Propane
$15  Available soon
The President Theatre
Have a theater movie experience again
about Us
The President Theatre of Manchester was established in 1935. Beautifully restored to its original look and feel the theatre hosts live performances, special events, and now regular Monthly Movies.
Movies
Monthly Movies is a new feature of the theatre. Movies will be the first Saturday of the month. Family movies start at 1:00 pm and movies for mature audiences begin at 7:00 pm.
Info
111 Broad St
Manchester, GA 31816
(706) 441-0579